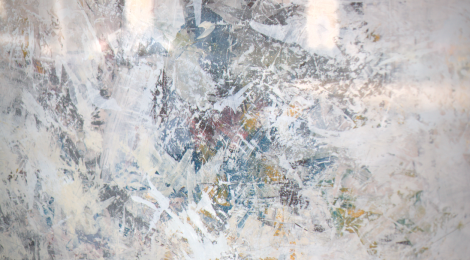 Say something brilliant #2
For five years I played in an avant-garde music ensemble that had a monthly gig at a local venue here, the Tavern of Fine Arts. The last Thursday of every month, except for some Novembers and Decembers when the holidays messed with our dates, we were there.
A regular gig is a wonderful and priceless thing. Each month I'd go on the local media outlets' websites and submit our calendar posting. Aaron, a co-owner of the venue, would put up a Facebook page and we'd share it with our peoples.
Each month, we'd get to the gig and miraculously, an audience would appear. Sometimes the band members and their significant others would outnumber the civilians. And a few times the place would be full. And on most months, it was somewhere in between.
Sometimes I would go home and think, man, there was some good playing tonight. Too bad hardly anyone heard it. But thinking about "what if" starts a chain reaction and pretty soon I'm thinking about maybe I should have joined a blues band, instead. Surely, according to my contorted logic, people would come out in droves for blues, wouldn't they?
Recently my wife and I were spending a relaxing week in Moss Beach, California. It's a small community on the ocean in the Bay Area. The guy who owned the AirBNB where we were staying was a guitar player and we were talking a bit. He mentioned he was playing an open mic that night. Cool. So we decided to go check it out. A place called Cameron's in Half Moon Bay. Could be fun, hear some local musicians gettin' their groove on.
So we get there about 10pm and his band is about to hit the stage. They're a trio, two guitars and harp (as in harmonica). The guy's got a Shure Green Bullet microphone, the quintessential blues harp mic – you've heard it on, like, every recording in the world. So this looks promising. And they were cool.
But the moral of this story is, aside from my wife and me, and the other people lined up to play that night, there were maybe four other people in the place.
So I'm thinking to myself, if it had been me up there playing, would I have gone home afterwards and gotten all moody about the puny audience. Which would have got me thinking that if I had been playing free improv instead of the blues, a whole lot more people would have shown up to listen? After all, free improv is really cool, right?